Journey
PS3: Native 720p delivers a bit muddy visual with good image quality thanks to AA, motion blur, and glistering sand. Smooth gameplay.
PS4: Native 1080p delivers sharp visual but reduced sand quality and removed motion blur. Smooth and responsive gameplay.
PSC: Supports any resolution, including ultrawide. Frame-rate limited to desktop refresh-rate. Glistering sand is back.
SYSTEM
RESOLUTION
FPS
VISUAL FX
PS3
1280x720
30
motion blur, AA, glistering sand
PS4
1920x1080
60
no motion blur, reduced AA, no glistering sand
PC
Any resolution,
ultrawide
Any framerate,
limited to desktop refresh-rate
4 quality options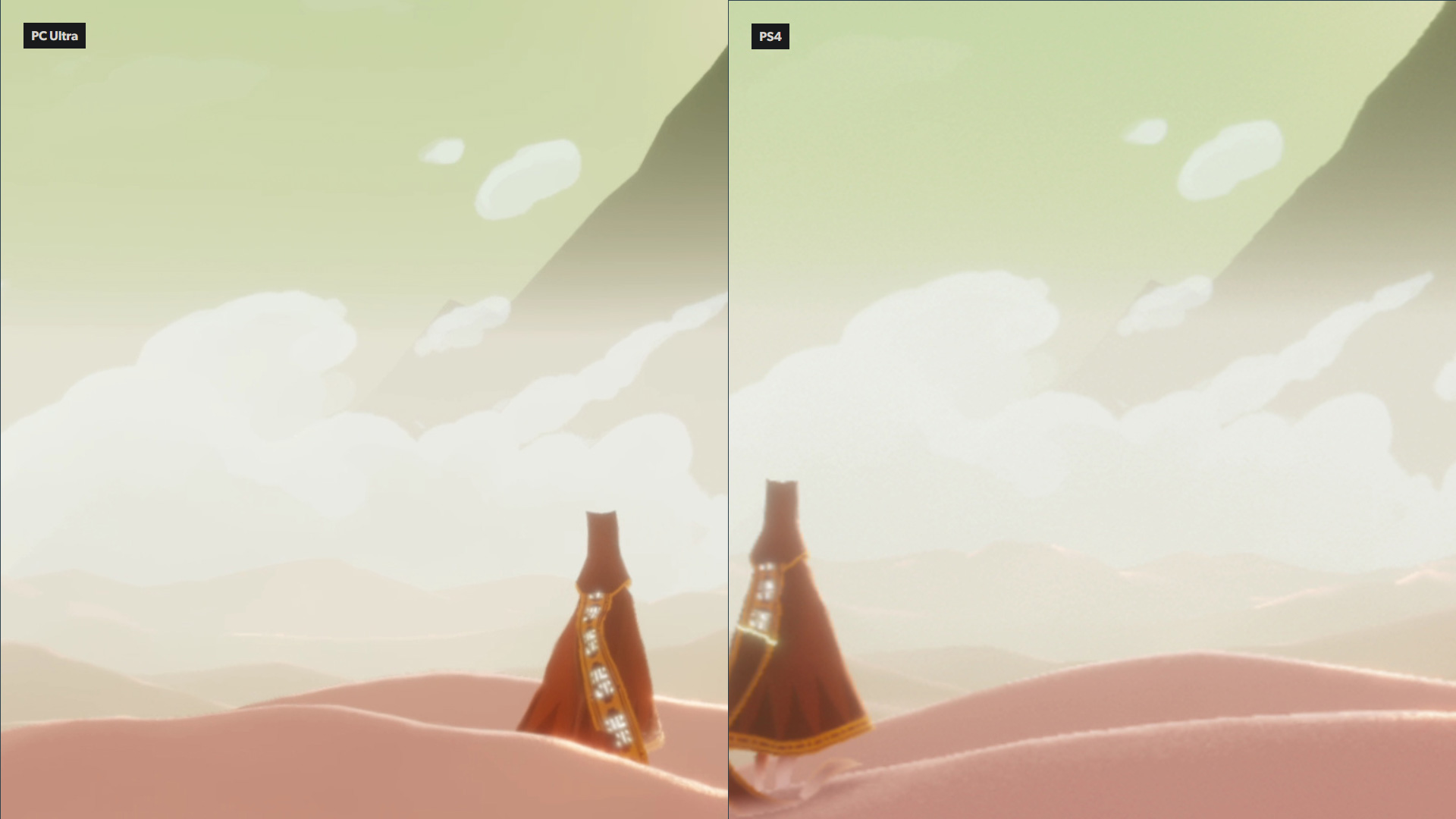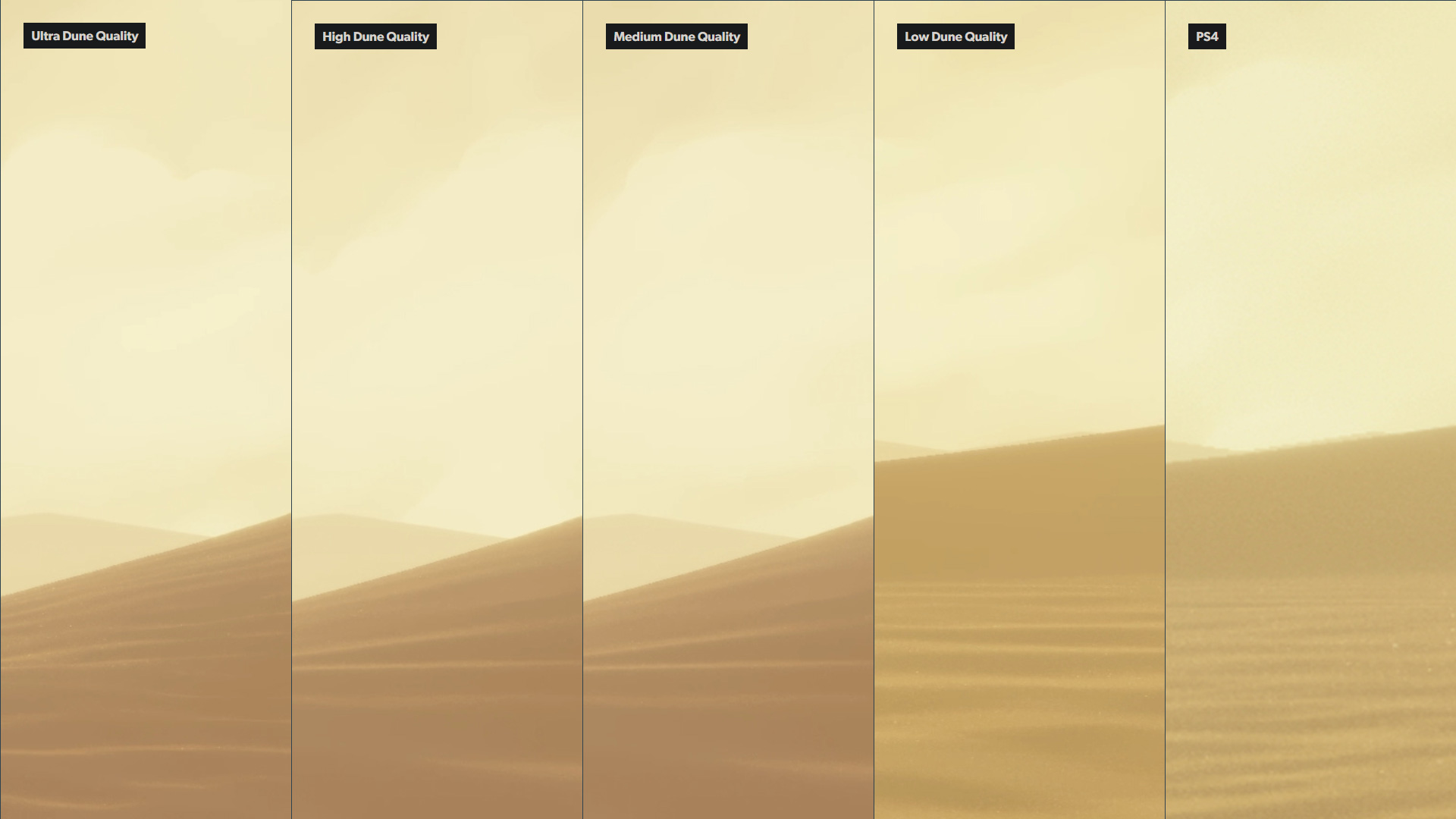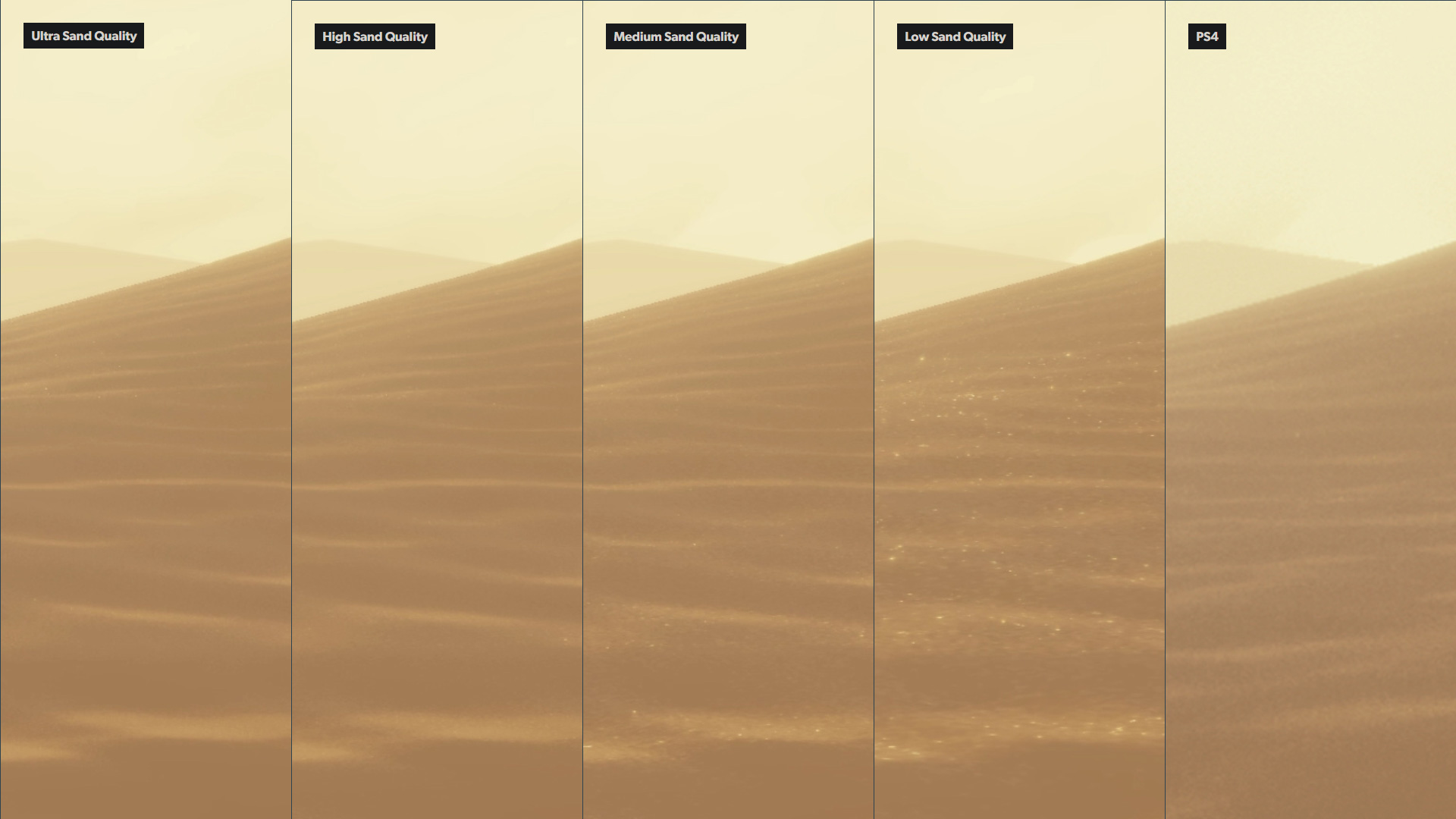 TLDR for Digital Foundry have zero relation with Digital Foundry by Eurogamer. We are an independent entity that summarize Digital Foundry analysis. We don't collect your data, Google does (for ads and tracking).