Red Faction Guerrilla Re-Mars-Tered
Switch, undocked: Enable "quality" mode to get the most stable gameplay experience with good enough visual quality.
Xbox One X: Performance mode delivers silky-smooth and responsive gameplay with relatively sharp visual. Quality mode deliver sharp 4K and smooth gameplay.
PS4 Pro: Manually set the system video output to 1080p to enjoy silky-smooth and responsive gameplay.
PC: Supports ultrawide display resolution, 250fps max framerate.
SYSTEM
RESOLUTION
FPS
SWITCH PORTABLE
360p-576p
30
576p quality mode
30
SWITCH DOCKED
792p-900p
~30
900p quality mode
<30
PS4 PRO
1080p system video res
60
4K quality mode
<30
XBOX 1X
1800p
60
4k quality mode
30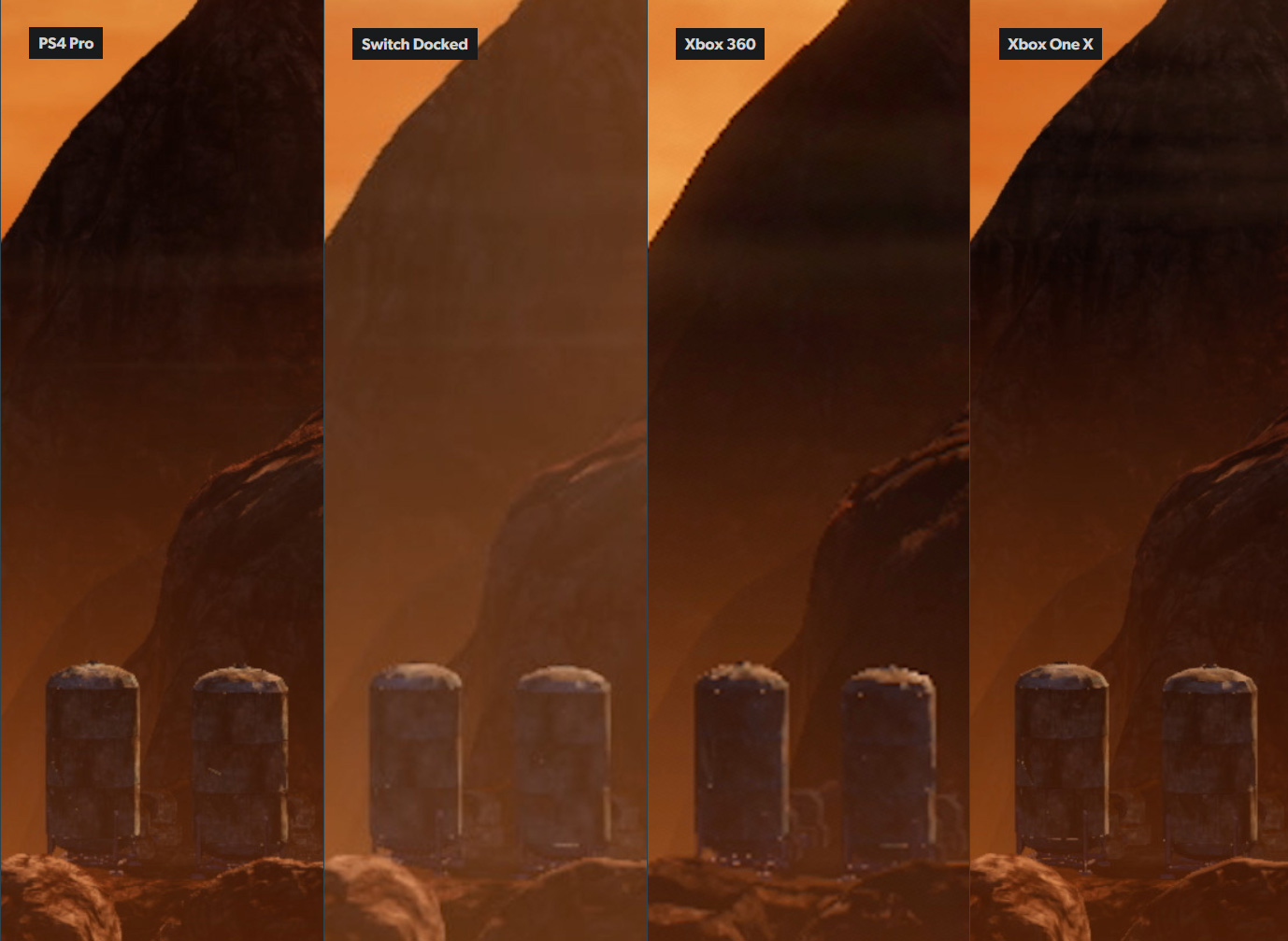 TLDR for Digital Foundry have zero relation with Digital Foundry by Eurogamer. We are an independent entity that summarize Digital Foundry analysis. We don't collect your data, Google does (for ads and tracking).